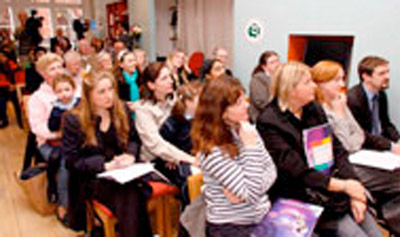 This section is meant to facilitate the sharing of information among partners as far as the dissemination events carried out are concerned.
A description of the event, the number of people participating and the evaluation of the event are available for each dissemination event.
Partners' Institution
VšĮ "eMundus"
Name of the person involved in the event
Vida Drąsutė
Date of the event
10 Jul 2017
Type of Dissemination event
Informative Mailing

Description of Dissemination Event
Information about the project and links to its results was sent to Elektrėnų savivaldybės švietimo paslaugų centras (Elektrenai Municipality Educational Services Centre). Institution was invited to become associated partner and also to disseminate project website in institution website and provide a short info about project.
Target group
Experts,
Number of people reached by event
4
Held in
Kaunas Lithuania (LT)
Outcomes, Results and Evaluation
Institution agreed to become associated partner and after filling in documents to upload info online in its website.