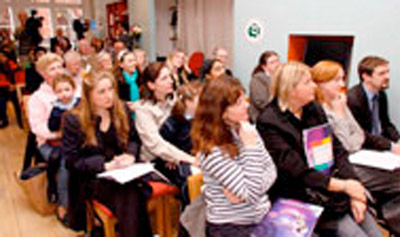 This section is meant to facilitate the sharing of information among partners as far as the dissemination events carried out are concerned.
A description of the event, the number of people participating and the evaluation of the event are available for each dissemination event.
Partners' Institution
Confartigianato Imprese Bergamo
Name of the person involved in the event
Alessandra Ghigliazza
Date of the event
14 Sep 2017
Type of Dissemination event
Article in newspaper

Description of Dissemination Event
It has been written an article on the most important newspaper in Bergamo that is "Eco di Bergamo". The newspaper usually aims to all categories of citizens and every age. The article tells about our activities related to the WBL 2.0 and it explaines how the internazionalization office in Confartigianato Imprese Bergamo is conducting its works.
Held in
Bergamo Italy (IT)
Files
1 - dissemination_files_54_2.pdf (
Download
)