Guidelines for VET directors and administrative staff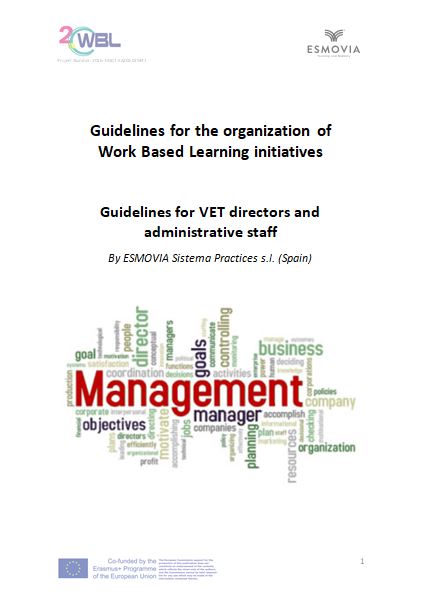 These Guidelines are addressed to VET directors and administrative staff and aims at providing information about the existing work based learning practices throughout Europe.
The objective of the Guidelines is exploring the different ways to design and implement work based learning initiatives for VET students, at local, national and transnational level, and offer some insights and tips for a good quality internships.
Due to the variety of VET educational systems throughout Europe, the Guide also tries to analyze the WBL experience and its integration in VET school systems form different perspectives, always highlighting the benefits of this approach on all the actors involved: VET schools and providers, VET students and staff and companies.
It also provides indications on the available European finding programs, that offer a unique opportunity for VET providers and schools, to promote and carry out learning experience abroad for their students, and to also enhance the acquisition of transversal and intercultural skills, as an added value for youth employability