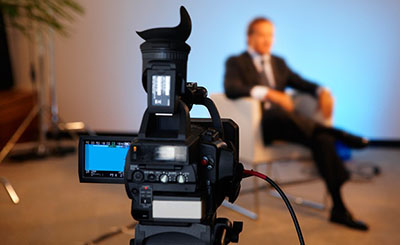 Collection of video interviews to company managers and communication experts, to provide VET students that want to become web designers and/or social media managers a better understanding of companies' expectations according to a Work Based Learning approach.
The interviews organized in thematic areas can be used by VET learners autonomously or by VET trainers to enrich their classroom activities with specific knowledge, competences and skills coming directly from real business case scenarios.
The Video Interview focuses on the following thematic areas:
The company web site
The social media marketing strategies
The visual identity
Video Interview with Mindaugas Juodaitis, from JSC Web Partners, who speaks about personal marketing
Thematic area
Social Media Marketing strategy
Name of the entrepreneur
Mindaugas Juodaitis
Name of the Company
JSC Web Partners
Economical Sector
IT technologies and marketing
Country
Lithuania
Main Contents of the Video Lesson
Mindaugas Juodaitis, CEO at JSC WEB Partner , presents company services: create strategy to attract clients on internet due to increase sales, get more requests , build the e-shop, website or any system and work together on the clients' benefit, improve results. Mindaugas Juodaitis helps and makes trainings for companies but also for CEO and experts about personal marketing. On this interview Mindaugas Juodaitis gives main theory about personal marketing and the task for students to make strategy of their own personal marketing, keeping in mind that they are future CEO, professional experts of their field.