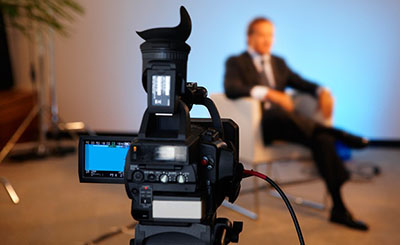 Collection of video interviews to company managers and communication experts, to provide VET students that want to become web designers and/or social media managers a better understanding of companies' expectations according to a Work Based Learning approach.
The interviews organized in thematic areas can be used by VET learners autonomously or by VET trainers to enrich their classroom activities with specific knowledge, competences and skills coming directly from real business case scenarios.
The Video Interview focuses on the following thematic areas:
The company web site
The social media marketing strategies
The visual identity
Video Interview with Linas Dabulskis, from Kaunas Credit Union, regarding marketing and tools that they use due to attract new clients
Thematic area
Social Media Marketing strategy
Name of the entrepreneur
Linas Dabulskis
Name of the Company
Kaunas Credit Union (Kauno kredito unija)
Economical Sector
Financial services
Country
Lithuania
Main Contents of the Video Lesson
Head of Sales Department of Kaunas Credit Union Linas Dabulskis briefly presents the company, distribution of works in organisation regarding marketing and tools that they use due to attract new clients.
The company is interested in advertising opportunities by Viber. Kaunas Credit Union would like to get gathered information, practical situations what are the conditions, troubles, effectiveness to reach target group, etc. by Viber.
Internship vacancies are open.